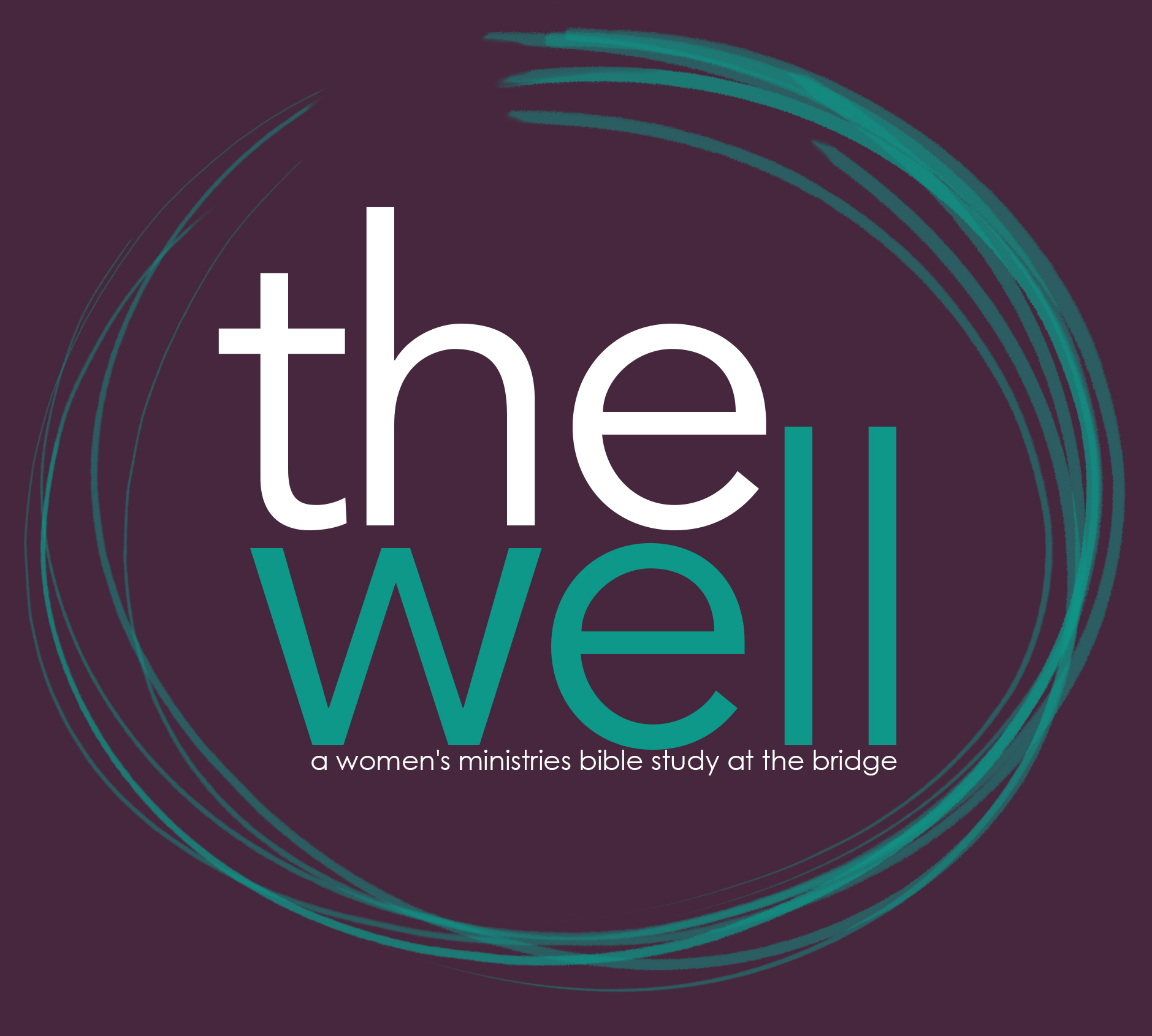 The Well Fall 2017
September 6th - November 15th, 2017
$35
There is such hope wrapped within the stories of people in the Bible - a discovery that God longs to use ordinary people like you and me to accomplish extraordinary things! The Well women's bible study is a place where your eyes can be opened to a whole new perspective through a teaching in God's Word, and then you can experience it lived out honestly in the lives of women within a comfortable small group setting. We invite you to grow in faith and build life-giving friendships at The Well!
Wednesday mornings from 9:00am - 11:30am // RSM Campus Sanctuary
Fall and Spring 12 weeks sessions (jump in anytime!)
Book: Live Out His Love "A study of New Testament Women" by Melanie Newton
Cost: $35
Additional Cost for Childcare: $45 for first child per semester ($10 for each additional child, not to exceed $75) You can register them here.
The Well CHILDCARE Fall 2017
September 6th - November 15th, 2017
Childcare provided for birth through 6th grade.
Children in K-6th grade will participate in a science class.
Please be sure to have selected childcare needs on your general registration and select the proper add-on for your childcare costs.
Trail of the Hope Diamond
October 27th, 2017
$20
Travel around the world and help us recover the Hope Diamond!
Experience a one-of-a-kind puzzle game where you and your team will travel around the world to find a stolen gem. Join the ranks of O.A.T.H., the Organization of Allied Treasure Hunters, to help us recover this artifact.
Bring your friends to form the ultimate team of mystery solvers and recover the Hope Diamond first!
RSVP Today to lock in the amazing price of $20 for this event! Registration for this event closes on Sunday, October 22nd at midnight. The cost at the door is $25.